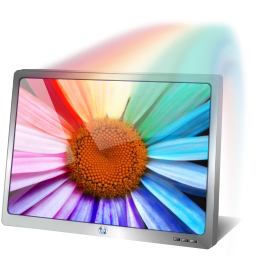 FastPictureViewer Pro, the fastest image viewer, EVER. Designed for photographers. Built for speed. Runs perfectly on Windows 10, Windows 8.x, Windows 7, and Windows Vista/XP. Save time: preview, cull and rate pictures faster than ever before!
- Fastest ever: point FastPictureViewer Professional at your image's folder and start reviewing, culling and rating within seconds, in RAW or JPEG format, be it 10 images or 10,000: no wait. Google fastest image viewer and see who comes on top: 3 million users and counting cannot be wrong!
- Full support for 4K & 5K monitors and beyond (perfect scaling, no tiny fonts!) - Full color management.
- True full-screen mode (F10 key removes gadgets, F11 maximizes the view, F12 removes the taskbar: 100% full screen)
- Sort by folder & file name, or by date, forward or reverse (F3 key)
- Best delete functions in industry: Del key (to Recycle Bin or permanent), X-key to tag, then Ctrl+X to delete in batch.
- Tag your photos (star rating) in one keystroke (1-5), filter by rating (F) and copy/move in batch (Ctrl+F)
- While you evaluate an image, FastPictureViewer uses the native 64-bit power of your computer to prepare the next picture. When you are ready to move on,
- FastPictureViewer displays the next image instantly: no wait, not even a fraction of a second, when your computer has enough spare muscles to load two or more images at once.
FastPictureViewer Pro is the best companion to Adobe Lightroom and other digital asset management systems: use it to weed-out your pictures before importing them for development and editing. FPV Pro has all the tools you need to quickly decide if you want to keep an image or not: full color management for faithful color rendition, instant zooming to 100% and back, to check for sharpness, instant RGB histogram to evaluate the exposure, instant lost shadows / highlights view to see where the blocked-up shadows and burned-out highlights zones are located and their extent, and instant EXIF shooting data at a glance.

Fastest RAW image viewing and culling for photographers
FastPictureViewer Professional is a color-managed RAW image viewer, built for photographers with the aim to speed up image culling, rating and selection. FastPictureViewer is, quite simply, the quickest image viewer ever built, engineered to take advantage of modern 64-bit hardware and powerful graphic cards, delivered in a slick content-first user interface.
- Fast RAW viewing, XMP rating, photo culling.
- Full color management incl. profiled monitor.
- Advanced batch file management, web upload.
- EXIF, IPTC, GPS, XMP, RAW. truly photo-oriented.
- Most proficient content-first user-interface.
- Rock-solid, stable and dependable performer.
- Works perfectly on Macs through Parallels Desktop.
-Install
-Copy version.dll to installdir
- Apply Reg.reg file
-Enjoy
Title :

FastPictureViewer Professional 1.9.359.0


Language :

MultiLanguage


File Size :

36 mb
Kód:
http://turbobit.net/j1nhrgl6i0yl/FastPictureViewerPro.1.9.350.rar.html
Kód:
http://rapidgator.net/file/67d40adaea9ea79ab88cc62a5936a235/FastPictureViewerPro.1.9.350.rar.html